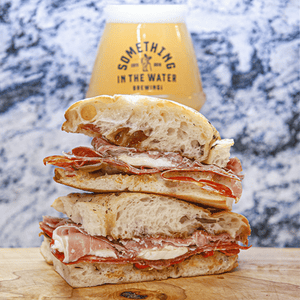 Something Sandwiches
Non-Alc Teas & Hopped Waters
Get Home Delivery
Get On the VIP List
Our subscribers get first access to sales, hear about new releases first, and other general news.
We Are a Living Wage Employer
Something in the Water is excited to open our doors as a Certified Living Wage Employer (Supporter Level). This means all full-time employees of our breweries are paid a living wage for Toronto and Kingston, Ontario.